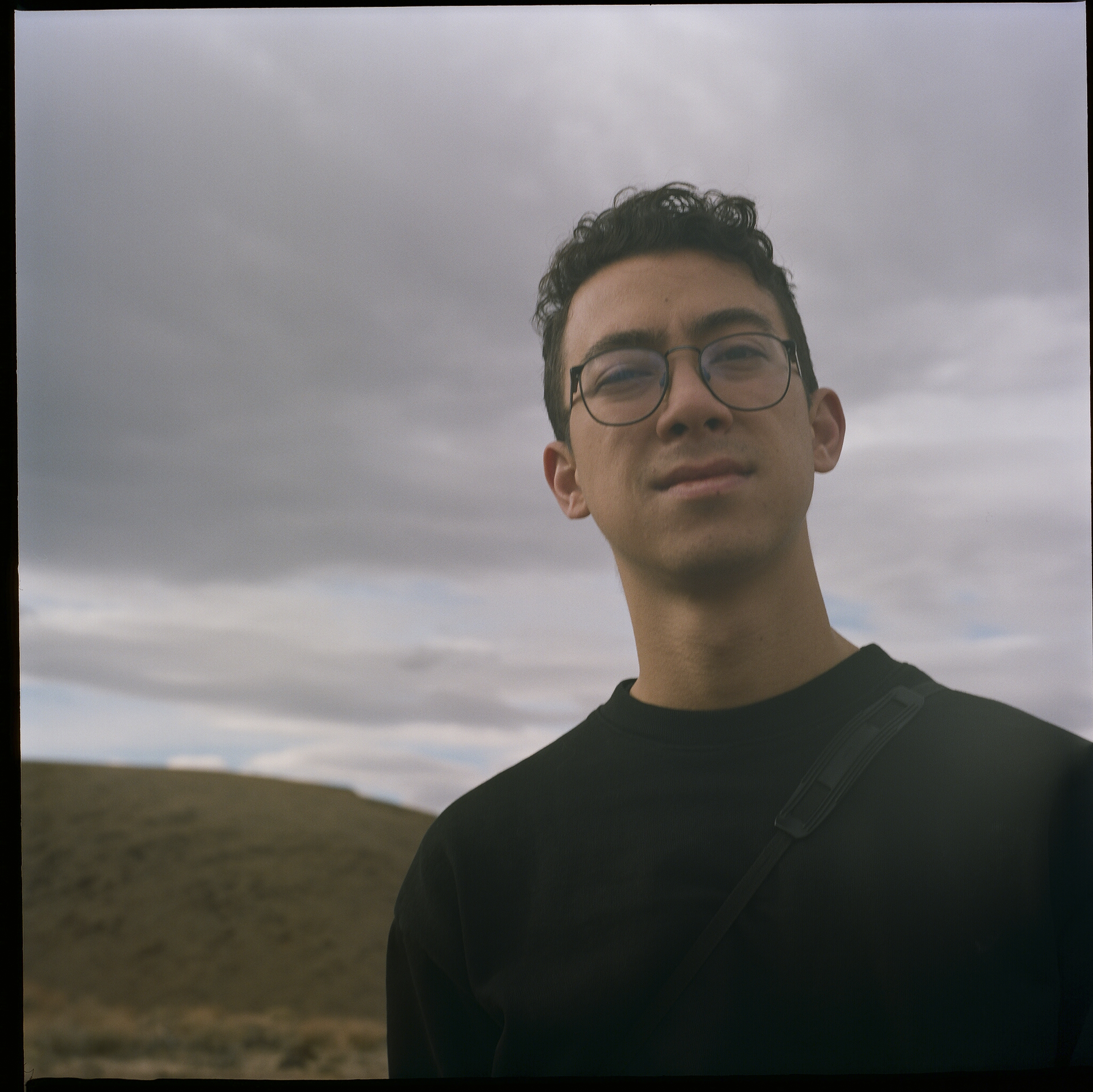 ARTIST STATEMENT:

I am an interdisciplinary conceptual artist interested in gathering, performing, cooking, eating, conversing, spectating, recording, and viewing. I draw inspiration from a wide variety of lived experiences: from the food we eat, to the stories we tell, to the places that embody our most personal memories. I began my practice as a filmmaker, weaving narratives around ghosts, spirits, and the supernatural aspects of the mundane everyday. Over the past few years of pandemic precarity, my interests have shifted towards the creative possibilities of protest, community activism, and mutual aid. I use food—in particular the act of cooking, gathering, and sharing meals—as an entry point into new discursive and public spheres. It is my goal to sustain an artistic practice that centers humor, respect, and joy as a web of positive practices in order to make work outside the white walls of the gallery—from ephemeral happenings to site-specific interventions on the street level.

Both filmmaking and cooking are time-based endeavors. As such, I am interested in the ways in which art making can be durational, where the work of art can be understood as a process instead of a fixed object. My formal training in New York City's film industry has influenced how I make, collaborate, and engage with different publics. Using a growing arsenal of media that ranges from documentary filmmaking to multimedia installations, my artistic practice has grown into an understand ing of the work of art as a process of negotiation, discussion, and ephemerality. As an artist today, I decline to identify with any one particular medium. Instead, the term "artist" allows me to become a shape-shifter, using the title to grant aesthetic, contemplative, and symbolic weight to the contexts I create. My expertise lies in the creating of frameworks, of the opening up of discursive spaces, of the curation of gatherings and the sharing of meals.

As such, I identify as a non-expert, and my work echoes the vast array of methodologies through which I engage with the world. I have surveilled the disappearance of cats on Pratt's campus as a way to understand displacement in the surrounding neighborhood (Feline Displacement Project, 2021); I have served up hot chicken soup on busy thoroughfares as a mode of institutional critique and conversation gathering (Untitled Flushing Avenue (Chicken Soup), 2021; Untitled Edgewood Avenue (Chicken Soup), 2022); I have even performed the role of real-estate mogul as a way to interrogate the processes of property value speculation in Brooklyn (Land Cubes, 2022). Moving forward, I will be deploying a series of food-based Supper Salons as a way to create alternative spaces for respite and convivial gathering. In the same vein, I will be constructing a Public Kitchen in collaboration with artist Mary Mattingly to investigate the possibilities of mutual aid infrastructures on a siloed college campus.

A perpetual student, I have been fortunate to be influenced by many. For their formal and tonal foundations: Apichatpong Weerasethakul, Carmen Maria Machado, Andrea Fraser, Tony Cokes, Harun Farocki. For their understanding of the social, communal, and cultural: Theaster Gates, Tania Brugeura, Pablo Helguera, Rirkrit Tiravanija, Fritz Haeg. For their theoretical groundings: Wendy Hui Kyong Chun, Hito Steyerl, bell hooks, Langdon Winner, Paul Virilio. I also learn endlessly from the world around us: from the incredible foodways of diasporic communities in New York City; from the urban legends that define the cultural mythos around place, land, and memory; from the struggles of activists and coalition builders whose work makes our city slightly less-inhospitable everyday.

My work seeks to interrogate the systems we find ourselves embedded in, to create alternative narratives that tell stories not yet understood, to open up space for the social, the restful, and the hopeful. I am a collaborator by nature, endlessly creating situations where new narratives can emerge. My work is never finished, as I am always in process.

click here for CV.
click here for my contact form.